Rates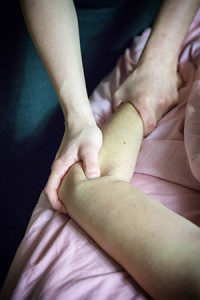 MASSAGE THERAPY RATES
Massage therapy from a registered massage therapist is covered by most extended health plans.
In addition, A Touch Of Health is is HCAI and FSCO registered. This means that for victims of an automobile accident, we can bill your auto vehicle accident benefits directly.
We accept cash, debit, Visa, and MasterCard.
Prices do not include HST.
Massage Therapy
30 minute treatment – $48.00
60 minute treatment – $78.00
90 minute treatment – $108.00
Hot Stone Massage
60 minute treatment – $88.00
90 minute treatment – $118.00
Thai Yoga Massage
60 minute treatment – $78.00
90 minute treatment – $108.00
(All prices in effect as of July 1, 2018)
HOLISTIC NUTRITION CONSULTING RATES
Nutrition consultation services are now covered by some extended health care plans. If you do not have coverage, know that you are investing in your health, and we guarantee you're worth it.
You may choose to start by booking a FREE 15 minute discovery session, which can be conducted at the clinic or by phone or Skype. In this session you will discover more about how we can help you with your unique health concerns and goals.
We will first book an initial consultation. We ask that you keep a seven day food journal prior to the initial consultation, and bring it with you to your appointment. Intake forms to be completed at the initial consultation include: the symptoms assessment questionnaire, and lifestyle assessment form, which will include a full background and health history.
Based on your information, and geared towards your primary health concerns, you will receive individualized dietary, supplemental, and lifestyle recommendations. Pharmaceutical grade supplements are also available for order, but are completely optional.
As our state of health is ever-changing, follow-up consultations are recommended to: monitor your results, make further recommendations as you progress, make any needed revisions, and provide continuous guidance and support.
15 minute Discovery Session – FREE
Initial Consultation (90 minutes) – $120.00 **$99.00 only until December 31st 2019**
30 minute follow-up consultation – $45.00
45 minute follow-up consultation – $65.00
60 minute follow-up consultation – $80.00
---
A Touch Of Health – 17071 McLean Rd., Moose Creek, ON – (613) 538-WELL
Service bilingue disponible