Our Staff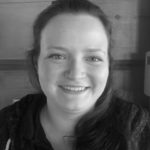 Coleen
Coleen joined this amazing team in December of last year . Coleen graduated from the Georgian College in Ottawa after a 3-year Massage program. Coleen specializes in Relaxation Massage, Hot Stone Massage, Myofascial and trigger point Massage. Coleen has also done placements at RVH hospital with cancer patients and palliative care at home.
Coleen has also been with the outreach programs for prenatal, fibromyalgia, arthritis and sport massage. Coleen is a welcomed addition and has allowed us to service more clients on evenings and weekends.
Chelsea
Chelsea is a welcomed new addition to Touch of Health, and has enabled us to expand our services to offer nutrition consultation.
Chelsea is a graduate of The Canadian School of Natural Nutrition. She holds a designation as a Registered Holistic Nutritionist (R.H.N), and is a member of the CSNN alumni association. She has advanced courses in mental health, specifically mood disorders and Alzheimer's Disease, and has training in self sabotage. She is always continuing her education through ongoing training and nutritional literature and research.
Kathryn
Kathryn graduated with Honours at Algonquin College in 2013. She works regularly with clients who have chronic pain, whiplash, post surgery rehabilitation, strains and sprains etc. Kathryn enjoys doing prenatal, relaxation and Hot-Stone Massage as well.
She has treated burn victims, people with traumatic scarring and post mastectomy women. Her style of massage is typically deep tissue though it differs client to client based on there specific needs. She has furthered her knowledge and skills by taking various courses which include: Craniosacral, Hot Stone Therapy and she is certified as RMT labour support.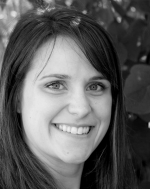 Robyn
Robyn has been practicing as a Registered Massage Therapist since 2009. She has extended her knowledge by taking many courses in different techniques and treatments including acquiring The Certificate of Excellence in Assessment and Joint Mobilisations.
Robyn specializes in motor vehicle accident injuries, joint pain relief and mobility. She looks at treating the full body as well as looking for the problem, not just the symptoms.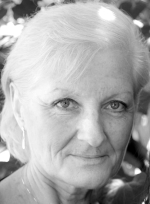 Kim
Kim joined the company in 2013, and is the first point of contact in the office. Kim performs a variable amount of duties, and is always happy to assist all our clients with any questions or concerns that they may have. Kim has a managerial and customer service background.     
---
A Touch Of Health – 17071 McLean Rd., Moose Creek, ON – (613) 538-WELL
Service bilingue disponible