About Us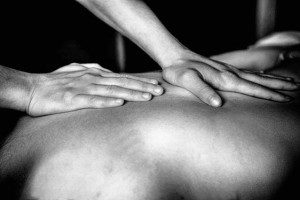 MASSAGE THERAPY
Since 2009, A Touch of Health has offered a number of treatments aimed at helping people mend from work and sports related injuries, relieving muscle strains, as well as help provide relief from heath issues such as fibromialgia, carpal tunnel, scoliosis, sacroiliac joint dysfunction, and much more.
Did you know? Massage therapy from a registered massage therapist is covered by most extended health plans.
In addition, A Touch Of Health is both HCAI and FSCO registered. This means that for victims of an automobile accident, we can bill your auto vehicle accident benefits directly.
We accept cash, debit, Visa, and MasterCard, and offer free parking to all of our clients.
We also deal with Direct Billing to your insurance provider to help save with out of pocket expenses (Chamber of Commerce, Cowan, Desjardins, Great West Life, IA Financial Group, Johnson, Johnston Group, Manulife, Maximum Benefit, Sun life, and Blue Cross)
Registered with Registered Massage Therapist Association of Ontario (RMTAO)
Registered with College of Massage Therapist of Ontario (CMTO)
Give us a call to schedule an appointment today.
---
HOLISTIC NUTRITION CONSULTING
A Touch of Health now offers holistic nutrition consulting with our very own Registered Holistic Nutritionist, Chelsea Lipson.
WHAT IS AN RHN?
A Registered Holistic Nutritionist (RHN) works with you towards the achievement of your health goals. We use symptomatology (the study of symptoms) to identify the body systems that are in need of support as they relate to your health concerns, and make dietary, lifestyle, and supplemental recommendations accordingly.
Our main modality is that each person is a biochemically unique individual, and will best benefit from an individualized approach, always taking into account the mind, body, spirit connection.
Too many people are suffering with chronic conditions that our culture leads us to believe are 'normal.' Things like chronic fatigue, mood imbalances, PMS, skin conditions, IBS, weight gain, auto-immune conditions, high blood pressure, high cholesterol, diabetes, cancer, and more! Although these conditions are common, that does not make them normal.
You have the power to create your health and support your body's natural ability to heal itself… and an RHN can teach you how!
Call to book your FREE 15 minute discovery session to find out how an RHN could help you on your journey to wellness.
***The contents concerning nutrition on this website are based upon the opinions of Chelsea Lipson, RHN. Please note that Chelsea Lipson, RHN is not a dietitian, physician, pharmacist or other licensed healthcare professional. The information on this website is NOT intended as medical advice, nor is it intended to replace the care of a qualified health care professional. This content is not intended to diagnose or treat any diseases. Always consult with your primary care physician or licensed healthcare provider for all diagnosis and treatment of any diseases or conditions, for medications or medical advice as well as before changing your health care regimen.
A Touch Of Health – 17071 McLean Rd., Moose Creek, ON – (613) 538-WELL
Service bilingue disponible