Products
A Touch Of Health carries a variety of all-natural health and beauty products to help you look and feel your best. We currently offer the following lines of products:

Earth's Berries Soap Nuts are nature's detergent and softener all in one.
Biodegradable
Frangrance free
Hypo-allergenic
Eliminates odor

Ancient Minerals Magnesium Bath Flakes are the most relaxing way to get you magnesium.
The best choice for achy muscles and joints with approx. 15 grams of magnesium per cup
Effective for stress relief and relaxation
Easily dissolves in warm water
Billy Goat Soaps provide all natural moisturizer and conditioner to help you take care of your skin.
Unscented bars are safe and delicate enough for babies and young children
An excellent choice for those with skin problems, such as psoriasis, eczema, dry heels, or sensitive skin
Also available infused with a wide range of essential and fragrance oils for added pleasure.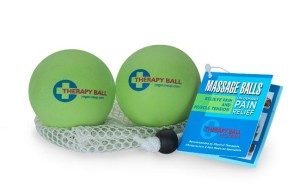 The Yoga Tune Up Therapy Balls measure at about 2 1/2″ in diameter each and are made of a special rubber that grips at your skin, grabs at multiple layers of muscles, and rubs out adhesions and tension, providing a deep tissue massage (colors may vary).
For those looking for a little more massage depth and pressure, we carry the Therapy Ball Plus, with a larger  2 3/4″ diameter.
We also carry a variety of pain relief ointments from VITARUB, as well as a range of natural beauty products. For those looking to share our range of products with loved ones, ask us about our beautiful gift baskets.
Contact us for product availability and pricing.
---
A Touch Of Health – 45 St. Polycarp Street, Moose Creek, ON – (613) 538-WELL
Service bilingue disponible